Le Musée des Vampires — the Vampire Museum
14 rue Jules David
Paris, 93260
France (entrance at the back)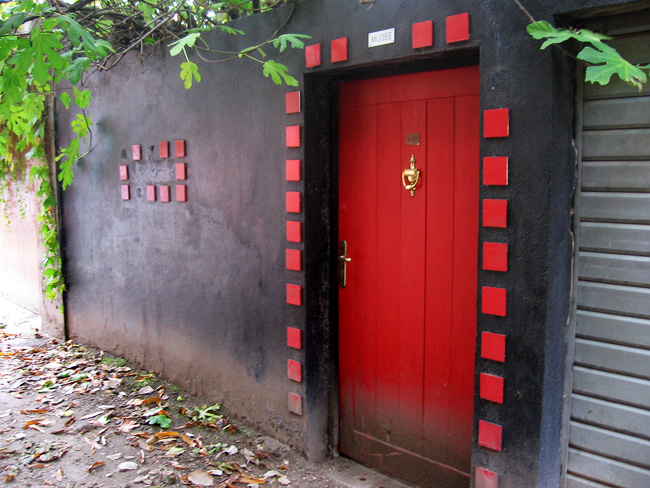 This unique story started many years ago. Jacques Sirgent, an eccentric but highly knowledgeable scholar and specialist of the macabre, opened "The Museum of Vampires and Legendary Creatures" as a visual manifestation of his dedicated research on vampirism, esoterism and occidental folkore.
A lifetime of collecting, translating rare texts, and gathering syncretic information on demonology and the dogmas that generated them made Sirgent a fascinating storyteller who will patiently extrapolate for his visitors the tales of the mysterious relics that his curiosity cabinet contains.
Comfortably seated on a crimson velvet couch, you'll be thrilled and amazed by the cryptic history of Paris and the cemeteries where vampiric rituals were once practiced, medieval christian hierarchy and its crusade against sin and "cannibal sorcery" or the everlasting superstitions of the Undead.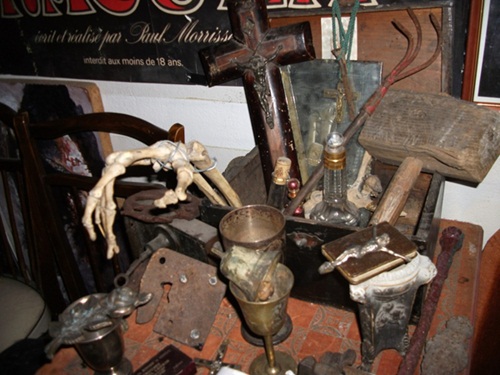 The museum is also a pure delicacy for the eyes – vampire killing kit, Hammer Film collectibles, Dracula toys and antique books that might turn into dust if you touch them – a merry clutter of art, literature and popular myths that remind you that Carmilla, Vlad Tepes, and the others , once catalyzing archaic fears, are still trangressive figures of modernity.