inside the cabinet – Volume 1 / Issue 2
From the rare to the Absurd!
And now for something a little different – enjoy these features and product links! If you have any requests for topics or products, please let us know. The crevices run deep within the Cabinet and there's always more than meets the eye. Don't miss our other blog pages with even more articles and special Flash Sales! If you see a product number beside any item, be the first to hit that link and make it your own! In some cases the items pictured haven't made it on to the website yet, you're encouraged to visit the shop and capture these treasures in person or contact us and we'll track it down for you or suggest something similar.
Artist Spotlight
Lore surrounding more macabre holiday traditions from around the world serve as unique inspiration for local artist.
Putting the Whimsy back into Horror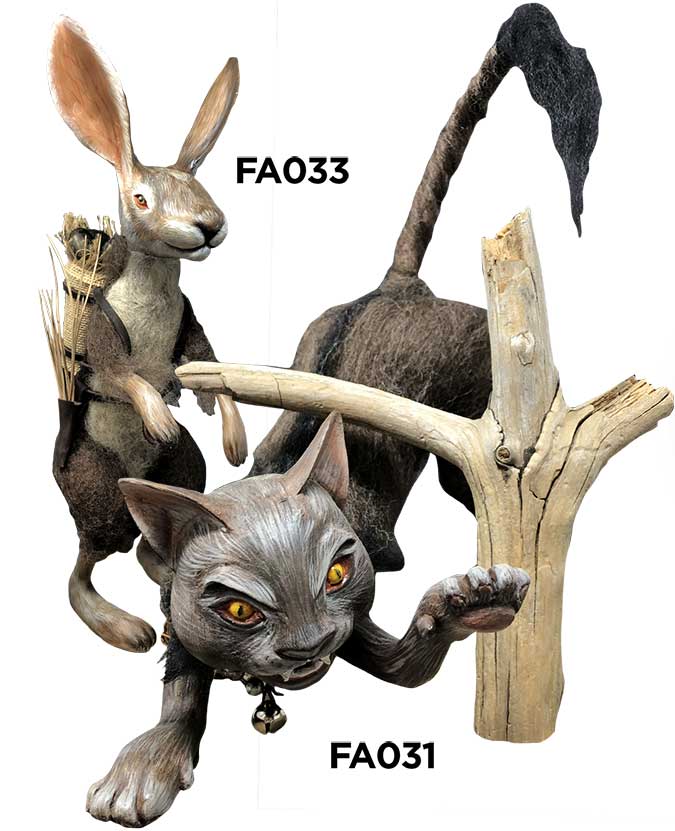 You can feel the energy in each of these original character sculptures by local artist Shauna Johnson currently on display and for sale in the shop. "My passion to create stems back to childhood. You could always find me with a pencil in my hand or some sort of creative project on the go… not much has changed." Shauna graduated from Sheridan college with a degree in Illustration along with a few awards under her belt and has been continuing down a winding road ever since. Whether through Illustration and Design, Sculpture, Fabric Arts or Mixed Media, she's always learning and finding new ways to express her ideas. This particular series of OOAK sculptures was created to compliment the characters and concepts from Clement Gore's books: "A Krampus night before Christmas", "A visit from Krampus" and "Octoberpus". They also draw inspiration from various cultures and lore surrounding holiday traditions from around the world. Shauna muses "historically there has always coexisted a contrast between darkness and light, with each side bringing emphasis to its opposite. I draw a tremendous amount of inspiration from mythology, fairy and folk tales, fables and legends." Shauna enjoys challenging the mainstream and shining a little light on what has historically been seen as the darker side of holiday traditions; "add a little whimsical twist and dark wit and Voila- a series is born." For more information regarding the original books that helped inspire these one-of-a-kind creations visit the website https://krampusworkshop.com We strongly encourage you to stop by the shop and see her work in person. The collection warrants an in-person appreciation. Her pricing reflects her passion for art and the historic life of the 'starving artist'. If you're not able to visit, simply click the link beside the piece you're interested in to purchase directly from our website. Don't miss this opportunity to start or add to your collection of significant original art "from the darkside".
"There is no light without darkness"
And then in a dimming I heard on the roof, the scraping and pawing of each bony hoof. Each of the nails scratched brick and made sand, in a pile full of dust with a thud he did land."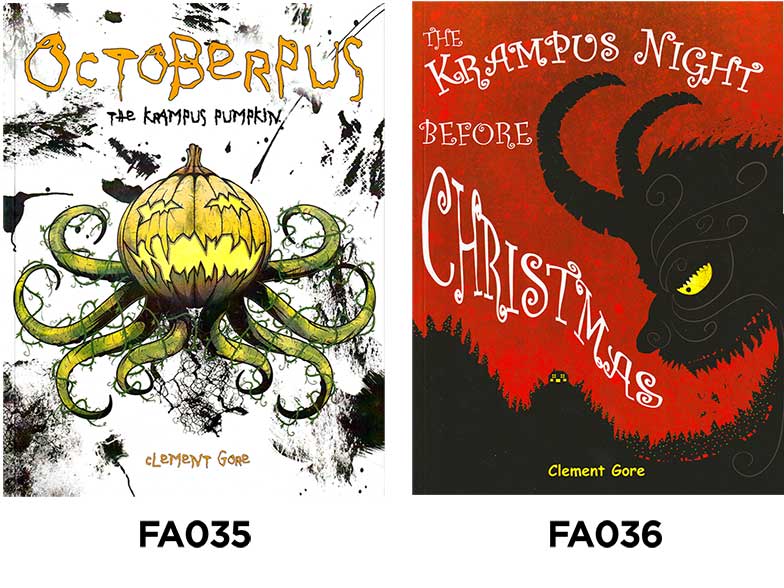 Bring the magic back to the holidays with: Octoberpus the Krampus pumpkin and A Krampus night before Christmas written by Clement Gore and illustrated by Gilbert Montes.
Octoberpus follows Trick or Treaters through the town of Squashington on Halloween night as the town bullies harass the younger trick or treaters, but this year, Octoberpus intervenes to restore the magic of Halloween. The Krampus Night before Christmas is the story of Krampus the 'anti Santa' who visits the children on the naughty list.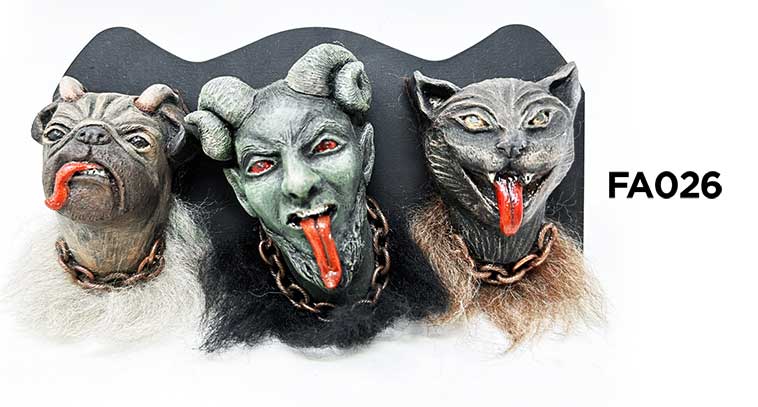 OUTRAGEOUS CABINET ORIGINALS! THE PERFECT GIFT OR THE IDEAL HOBBY EXPERIENCE?

What was once an owl's feast is now your world of dissection! Owl pellets are masses of bones teeth hair feathers scales and insect skeletons. Discover real skeletons from mice, shrews, moles and other small animals! Pellets are regurgitated by owls who swallow their prey whole or in large pieces. The soft parts of the prey are dissolved in their stomachs, the stomach muscles then form the undigested fur bones feathers etc. into pellets. Even the most fragile bones are usually preserved unbroken. Each whole owl pellet usually contains virtually complete skeletons of the animals which the owl ate the night before the pellet was formed. Owls feed early in the evening and then regurgitate a single pellet 18-20 hours after feeding. In hoodoo, the folk magic of the American South, the raccoon baculum is worn as an amulet for love or luck or increase fertility; In Texas and Alabama it's a toothpick; for the moonshiner it's part of the final step in getting the 'shine' from the still to the bottle. The baculum is used for copulation and varies in size and shape by species. It allows the male to mate for a long time with a female, which can be a distinct advantage in some mating strategies.
Our collections are designed to educate, inspire and entertain! Discover the wonders of natural history through our curated specimens of fossils, gemstones, minerals, specimins and more!
Available in any denomination for for those with obscure and distinct taste.
Available on all items over $100 with a 50% deposit down and the balance paid in full by any number of instalments within 60 days. Some conditions and restrictions apply.
and Otherwise Needful Things
341 Ottawa Street, N., Hamilton, Ontario
(corner of Barton and Ottawa streets)
Wednesdays though Saturdays: 10:30am to 6pm
Sundays: 12noon to 5pm
Mondays & Tuesdays are by chance or appointment
STOP BY THE SHOP TODAY
AND SEE WHAT YOU'VE BEEN MISSING!