inside the cabinet – Volume 1 / Issue 6
From the rare to the Absurd!
And now for something a little different – enjoy these features and product links! If you have any requests for topics or products, please let us know. The crevices run deep within the Cabinet and there's always more than meets the eye. Don't miss our other blog pages with even more articles and special Flash Sales! If you see a product number beside any item, be the first to hit that link and make it your own! In some cases the items pictured haven't made it on to the website yet, you're encouraged to visit the shop and capture these treasures in person or contact us and we'll track it down for you or suggest something similar.
Terrifying Tears
of a Clown
In the Cabinet we often work with artists who blur the lines between horror and art, creating works that although they're born of disturbing origins, they come to life in hauntingly beautiful and surreal ways. Steve Bellamy is one of those artists.
My name is Steve Bellamy. I'm a self taught garage monster maker who's been making masks, props ect since 2009. I started as a Voorhees hockey mask maker before learning how to sculpt on YouTube and message boards. I work from my garage in Stoney Creek, ON. I was commissioned to make the John Wayne Gacy bust by a huge true crime fan. I used his 70s mug shot combined with the infamous clown pic to get the look you see on the bust. Each one is created to be unique. His glass eyes seem to follow you wherever you go. Some look sad, others angry or confused, but each will be staring at you from a different beach in hell 🙂
John Wayne Gacy
Born March 17, 1942, Chicago, Illinois, U.S.
Died May 10, 1994, Statesville, Illinois.
American serial killer whose murders of 33 boys and young men in the 1970s received international media attention and shocked his suburban Chicago community, where he was known for his sociability and his performance as a clown at charitable events and childrens' parties.
In late 1975, Gacy joined the "Jolly Joker" clown club. He performed regularly at community fundraisers as his alter ego "Pogo the Clown," even entertaining children in the local hospital. The sinister serial killer became successful in politics and was awarded Jaycee (Junior Chamber of Commerce) "Man of the Year." In 1978, he escorted President Jimmy Carter's wife, Rosalyn, during one of her visits to Chicago.
For many collectors, "murderabilia" can command a high price. The creepy paintings created by the same hands that killed Gacy's victims are hot property fetching around $10,000 each in auctions. Many of the serial killer's portraits, which he painted from his prison cell, depicted his alter ego, Pogo the Clown.
On May 10, 1994, Gacy was executed at Stateville Correctional Center by lethal injection. The execution was delayed by about 18 minutes as the lethal chemicals had begun to gel and would not flow through the delivery tube. However, at 12:58 AM, the serial killer was pronounced dead. His final words before his execution: "Kiss my ass." The cold killer will always be remembered as one of the most twisted serial killers of all times.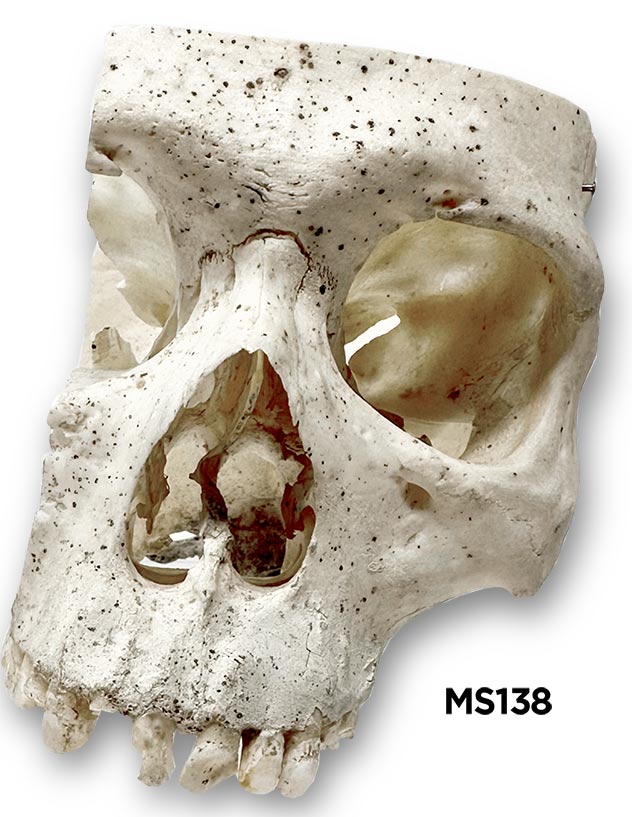 Who says you can't get good head in Hamilton?
Vintage Partial medical study human skull. Beautiful authentic antique character! Terrific look on this partial, as picture shows was at one time an articulated medical study with a cut cap and wired mandible as well as being cut vertically, what remains is a hauntingly beautiful specimen.
"Dave's not here man!" Check out these insane party games at the Cabinet! We carry the outrageous board games that will make your night, make your party! Who's Most Likely Too, Ganjaland, Weed Games, Drunk Stoned or Stupid, Deadpool Vs The World, If I Had To, Unstable Unicorns and the coveted Tim Burton's Nightmare before Christmas edition of Operation and many more! Limited quantities, stop in today or order online!
Available in any denomination for for those with obscure and distinct taste.
Available on all items over $100 with a 50% deposit down and the balance paid in full by any number of instalments within 60 days. Some conditions and restrictions apply.
and Otherwise Needful Things
341 Ottawa Street, N., Hamilton, Ontario
(corner of Barton and Ottawa streets)
Wednesdays though Saturdays: 10:30am to 6pm
Sundays: 12noon to 5pm
Mondays & Tuesdays are by chance or appointment
STOP BY THE SHOP TODAY
AND SEE WHAT YOU'VE BEEN MISSING!